PARK Hyatt Niseko Hanazono will open its doors on January 20, 2020, the luxury mountain resort, situated in Niseko, is owned by Pacific Century Premium Developments Limited, a real estate developer listed in the Hong Kong Stock Exchange and will be the third Park Hyatt hotel in Japan.
According to General Manager Stefan Bollhalder in welcoming the function village of the Park Hyatt Niseko with international medias G20 meeting recently said set in a spectacular natural landscape with stunning views across the Annupuri ranges and Mount Yotei, Park Hyatt Niseko Hanazono is a true year-round mountain resort with spaces and guestrooms that are designed for enriching experiences in an environment of carefully curated art, cuisine and contemporary design.
"As the venue of Tourism Ministers and representatives of tourism-related organizations from each G20 country participate; it is an international conference that discusses international themes in the tourism field based on the world tourism market and trends in tourism policy in each country and so on held in our resort recently, we are very proud of our resort as a venue for G20 meetings even though our resort is just a soft opening," he said.
The exclusive Hanazono side of Mt. Annupuri, he continued that is known for its exceptional powder snow, world-class skiing and snowboarding facilities, as well as Hanzono Golf course, natural onsen hot springs, abundant lush nature and majestic mountains. The hotel is approximately 2 hour drive from New Chitose Airport near Sapporo and a 10-minute drive from Kutchan train station.
He emphasized that the designed primarily by Melbourne's BAR Studio in conjunction with Nikken Sekkei and Fujita Corporation as a stylish year-round mountain escape, the hotel reflects the surrounding pristine wilderness underscored by a sense of calm, matched with the signature sophistication of the Park Hyatt brand.
"For Hanazono Golf course itself is located in the vicinity of the hotel, also in addition to ski valet services on-site, the hotel will offer a variety of unique experiences throughout the year with Park Hyatt's personal and customized services to ensure a memorable stay," he told.
Meanwhile according to Joris Vanzieleghem, Director of Sales & Marketing said that Park Hyatt Niseko Hanazono combines 100 hotel guest rooms including nine suites with private semi-outdoor onsen baths, in addition to more than 80 residences – housed in four separate buildings, all with ski-in/ ski-out convenience and connected at arrival level. The Park Hyatt Niseko Hanazono residences range from contemporary studio residences to expansive four-bedroom suites.
"We are very grateful to have the opportunity to introduce Park Hyatt's passion, and offer the best of Hokkaido to guests from around the world and our mission is to provide high-quality accommodation and graceful hospitality in every part," he stressed.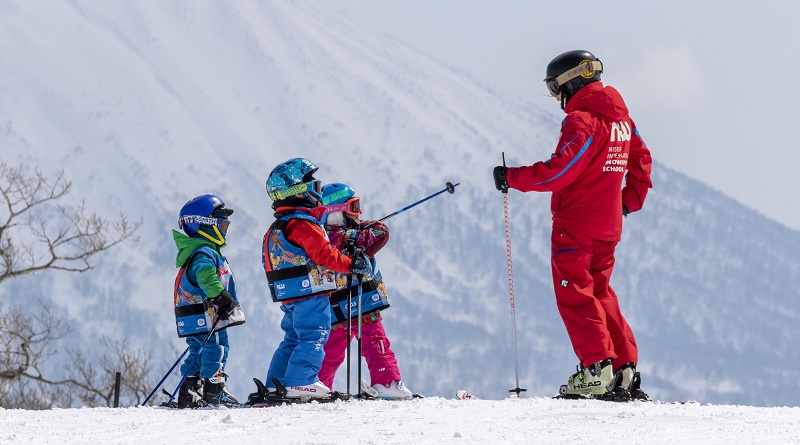 At the same time Maaya Arakawa explained that we also provide a wedding venue, located at the edge of Mt. Annupuri, an outdoor chapel surrounded by water sets the scene for a memorable wedding ceremony within the stunning mountain landscape. Immediate access to a ballroom with large show kitchen ensures a seamless continuation to intimate lunch or elaborate dinner celebrations.
"The chapel is part of the events village, a multi-functional collection of venues purposefully designed to create extraordinary events featuring two event rooms and a separate wine cellar. Whether it be an off-site corporate meeting, an elaborate fashion event or an intimate social dinner, the Park Hyatt's events team will create tailor-made experiences to suit every need," Ms. Arakawa added.
Meanwhile when asked about the investment of the hotel and residences, Winnie Poon from Pacific Century Premium Developments said "We would say, we have so far committed approximately US$700 million of investments to the development of Niseko. More hotels, condominium as well as retail and other facilities are planned and will be developed in phases," she said. [traveltext.id]