SO FAR, the number of cinema visitors in Indonesia has certainly fallen since the COVID-19 pandemic hit this country.
Even though there are several cinemas that have returned to operation, the regulation limiting the number of viewers which is only 50% of the normal number makes Indonesian film industry players, especially cinema entrepreneurs, scream! According to data from the Association of Indonesian Cinema Entrepreneurs (GPBSI), out of 407 cinemas across Indonesia, now only 55% are operating.
The Minister of Tourism and Creative Economy/Head of the Tourism and Creative Economy Agency, Sandiaga Salahuddin Uno, while accompanying President Joko Widodo on a working visit to Bali to review the implementation of mass vaccinations for tourism and creative economy players explained, the President asked the Ministry of Tourism & Creative Economy to assisting the tourism and the creative economy sector in carrying out digital transformation so as to increase business opportunities.
"The President's hope for both of us (Minister and Deputy Minister of Tourism & Creative Economy) is how to help the tourism and the creative economy sector transform, in terms of digitization, so that this pandemic will bring about a change towards tourism and a more quality and sustainable creative economy," Sandiaga said Uno, in mid-March 2021.
Even though they are faced with a difficult situation, Indonesian filmmakers are not immediately discouraged, let alone blame the situation. The collaboration between Indonesian filmmakers and film distributors has succeeded in giving birth to creative innovations in the form of a cinema website called Bioskoponline.com, which is a Transactional Video On Demand (TVOD) service for the best works of the nation's children. The site is now a new alternative for the Indonesian film fan community.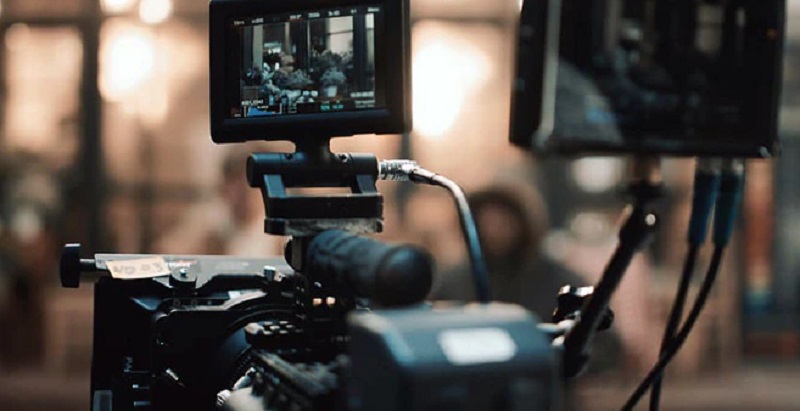 Simply put, online cinema innovation brings fresh air to filmmakers, distributors, and Indonesian film lovers. This is in line with the #BanggaBuatanIndonesia movement which invites people to adapt, innovate and collaborate in order to revive the tourism sector and creative economy in Indonesia.
It is likely that the trend of watching online will continue, considering that this activity can help prevent the spread of the COVID-19 virus. In fact, it is estimated that the trend of watching movies online will still be in demand even after the pandemic is over.
Online cinema services offer a large market potential, especially for the film industry in the midst of a pandemic. Even though there are many illegal sites that offer movies for free, the existence of an official site is still the main choice. Because legal sites offer convenience by preventing their viewers from advertising, or malware that risks damaging electronic devices. [traveltext.id/photo special]