SINCE the COVID-19 pandemic hit the world, not a few people who are usually busy with office routines suddenly lost their cool because of the policy to do work from home. This situation ultimately makes workation an option for getting work done.
Workation is a method that combines work and recreation. Workation is not only a solution to balance life so that it doesn't feel monotonous, but this method is also proven to be able to increase work productivity.
Workation activities, usually associated with the image of digital nomads who can work anywhere, are not limited to place and time. Provided that the internet connection is capable of completing work and connecting with colleagues virtually.
According to the Indonesia's Minister of Tourism and Creative Economy/Head of the Tourism and Creative Economy Agency, Sandiaga Salahuddin Uno, said that one of the keys for digital nomads is tourism products.
"Digital nomads, including domestic tourists, must be given a tourism product and creative economy access that can support digital nomads so that they can work anywhere," he said at in his office, Jakarta, early February 2021.
Luckily, Indonesia has many destinations for workations, he continued, namely Bali, Lombok, Lake Toba, and others. However, the workation doesn't always have to go far away. Going to a neighboring city by vehicle is classified as a workation.
"Take Bandung, for example, which can be reached in about 2 hours by road, if you depart from Jakarta. Or if you want to experience a trip that is quite far from Jakarta, try directing your vehicle to the Jogja-Solo-Semarang (Joglosemar) area," Sandiaga said.
He added, well, one idea worth trying for workation is the campervan. Because in this way, besides cutting down the cost of renting lodging, we will also get a bonus of beautiful natural scenery along the way.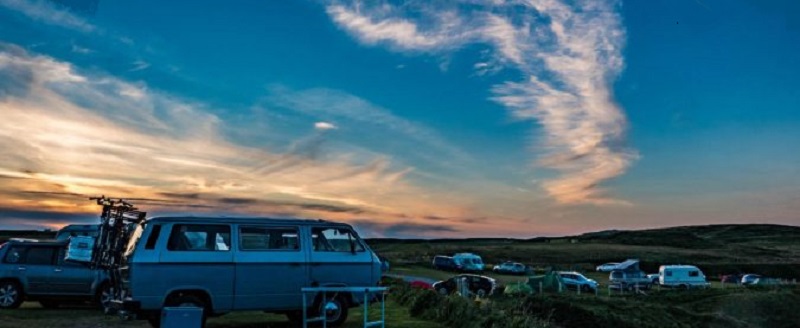 "Campervan is a car that has complete facilities like a house. All aspects of a house are available in a campervan, for example the kitchen, bed, bathroom, even the dining room. Campervan is one of the favorite and safe ways to travel, especially in times of the COVID-19 pandemic like today," he noted.
Before working with a campervan, he continued you should first find out the campervan rental information that suits our needs. If your campervan business is safe, don't forget to make a list of charming places you want to stop off on during your trip. Because there are so many exotic tourist destinations when the vacation is #DiIndonesiaAja.
"And the most important thing from workation with Campervan is, stick to health protocols. Wear a mask, keep your distance, and wash your hands (3M) regularly wherever we are! Remember we have to implement 3M until this pandemic is completely gone," Sandiaga concluded. [traveltext.id/photo special]