PROBABLY not everyone is familiar with the term bleisure when they travel to a place for work, when in fact what they are doing is bleisure activities.
Bleisure is the result of a combination of two words, namely business and leisure. In short, bleisure is a vacation that someone does while on a business trip. Usually, the vacation session is held when work is over, or there is a long break before the next meeting agenda begins.
Even though it is still in the midst of a COVID-19 pandemic situation, that does not mean there are no #DiIndonesiaAja destinations that support bleisure activities. One place worth trying to enjoy bleisure is the Riau Islands.
The Minister of Tourism and Creative Economy/Head of the Tourism and Creative Economy Agency, Sandiaga Salahuddin Uno, assessed that the Riau Islands have supporting infrastructure that is ready to accommodate the arrival of domestic and foreign tourists. Based on the information he received, there are 2,000 hotel rooms being built in Bintan.
"Plus 2,100 rooms that are already in operation, so there will be a total of 4,100 hotel rooms. This is an area that is ready for several events such as sport tourism, adventure tourism, and Meetings, Incentives, Conventions & Exhibitions (MICE)," said Sandiaga Uno, at the end of January 2021.
As one of the entry gates for foreign tourists, there are several places in the Riau Islands that can be used as destinations for bleisure, for example, Nongsa and Lagoi. Nongsa is one of the tourist areas in Batam which is famous for its exotic beaches. Tourists who visit Nongsa usually spend their time diving, snorkeling, or going to mangrove forest areas.
Apart from activities in the coastal area, Nongsa also offers a golf course which is a 'paradise' for golf lovers, namely Palm Springs Golf & Beach Resort.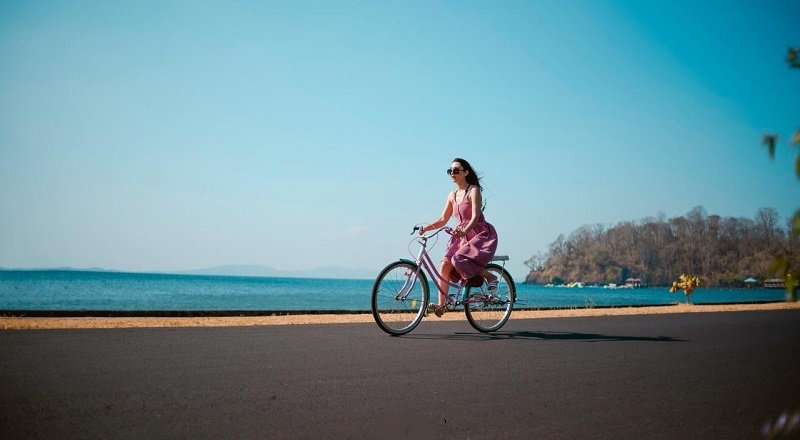 Meanwhile, Lagoi is a tourist area in Bintan which is full of attractions, ranging from natural, cultural to artificial. Lagoi Bay Beach is a natural tourist attraction which is dominated by white sand. Enjoying the sunset accompanied by the breeze in this place will definitely make anyone feel at home.
Visiting Lagoi is clearly incomplete without coming to Treasure Bay. In this place there is the largest swimming pool in Southeast Asia, the length of this pool reaches 800 meters and a depth of up to 2.5 meters.
The most important thing to keep bleisure safe and comfortable is to comply with health protocols. Wear a mask, keep your distance, and be diligent in washing your hands wherever we are. We must continue to apply wear a mask, keep your distance, and wash your hands (3M) until the COVID-19 pandemic is over, don't let your guard down! [traveltext.id/photo special]