NOT only is it blessed with natural charm, the Special Region of Yogyakarta or which is familiarly called Jogja also has a lot of potential for handicrafts or crafts. This confirms that the potential for the creative economy in Yogyakarta is large.
Craft centers in Yogyakarta are scattered in several areas, including ceramics in Kasongan, silver in Kotagede, batik center in Ngasem, leather crafts in Manding, crafts from pottery, in Kasongan Village and many more.
In this regard, the Minister of Tourism and Creative Economy/Head of the Tourism and Creative Economy Agency, Sandiaga Salahuddin Uno, emphasized the importance of developing the creativity of tourism and creative economy actors in developing and advancing these two sectors in Indonesia.
This creativity, Sandiaga continued, needs to be developed by prioritizing the roots of Indonesian traditions and culture. So that the development of the creativity of tourism actors and the creative economy is more advanced. Of course this is in line with the #BanggaBuatanIndonesia campaign which aims to help the people's economy.
"The good thing about the creative process is that creative ideas are always a continuous process, with thousands, or even millions of adjustments to perfection. So that they represent our cultural roots as a whole," said Minister Sandiaga Uno, at the end of March 2021.
If you plan to stop by in Yogyakarta, you should take the time to go to the following places. Of course, while shopping for world-quality local products.
Kota Gede
Talking about silver crafts in Indonesia, it is clearly incomplete without mentioning the Kotagede area. Since the 70s, Kotagede silver has been the favorite of tourists, whether foreign or domestic.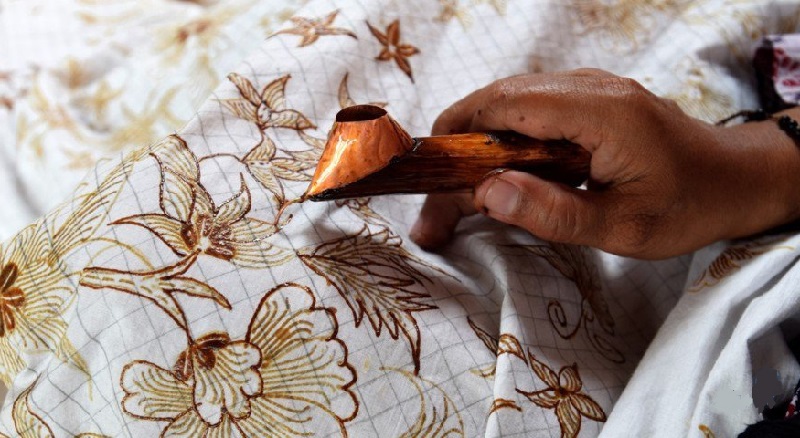 Ngasem
Ngasem Village is a village in Tegalrejo sub-district, Magelang, known for its Batik which is a cultural heritage of the Indonesian people, especially Javanese from generation to generation. So if you go to Yogyakarta, there is nothing wrong with visiting the Batik Village in Ngasem Village, one of the batik centers that are still inside the Yogyakarta palace fortress.
Manding
If Bandung has Cibaduyut and Sidoarjo has Tanggulangin, then Manding is the center for leather crafts in Jogja. Leather products produced in Manding include jackets, shoes, sandals, bags, belts, wallets, and various other accessories.
Kasongan
The skill of making pottery in Kasongan Village has been passed down from generation to generation, making this village an icon in Bantul Regency. Handicrafts made from pottery are developed to be more varied according to market needs and demands.
Are you ready to hunt handicrafts in these places? In order to stay safe while visiting and shopping at these places, don't forget to adhere to health protocols. Wear a mask, keep your distance, and wash your hands with soap. Stay healthy while shopping! [traveltext.id]