IT IS no secret that the tourism sector and the creative economy have great potential to become the backbone of the Indonesian economy. To achieve this goal, the role of all parties is needed in creating a supportive ecosystem.
Just an illustration, in 2019, 17 creative economy sub-sectors made a major contribution to the country's economy. Based on data collected in the 2019 Creative Economy OPUS, the creative economy contributed IDR1,105 trillion to national GDP. This figure is an increase of 9.5% compared to 2017 with a total contribution of IDR1,009 trillion.
Not surprisingly, this puts Indonesia in third position after the United States and South Korea, in terms of the contribution of the creative economy to the country's GDP. However, the COVID-19 pandemic has made this booming sector seem to have stalled.
Through the #InDOnesiaCARE action, the Minister of Tourism and Creative Economy/Head of the Tourism and Creative Economy Agency, Sandiaga Salahuddin Uno, emphasized the strict and disciplined application of the Cleanliness, Health, Safety and Environmental Sustainability (CHSE)-based health protocol to be the main key in efforts to revive the tourism sector and the creative economy.
"The projection of this tourism recovery will depend very much on the COVID-19 case. If we can get single or double digits (the number of transmission of COVID-19 cases), of course it will be extraordinary so that it will build confidence to travel from tourists," said Minister Sandiaga Uno, in early February 2021.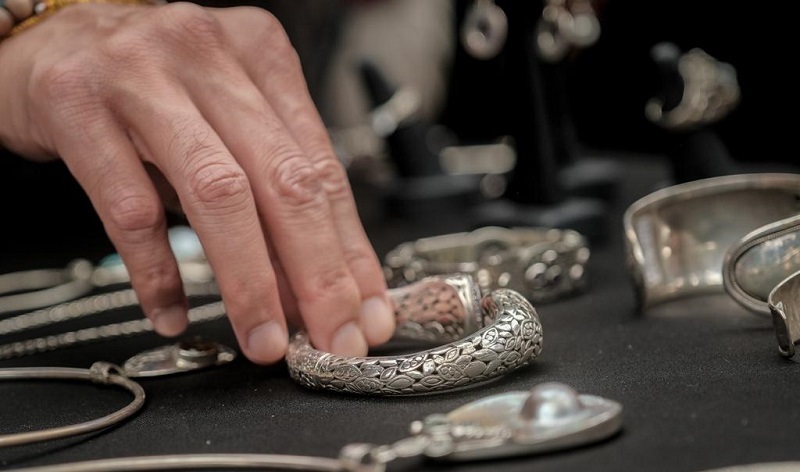 In order to stay safe when shopping for locally made creative products, here's what to do:
Shopping via e-commerce
The digital era makes it easy for anyone to interact without having to meet. This also applies in the realm of commerce. E-commerce is a solution to keep it fun and safe when shopping for local creative products.
Follow health protocols
Wherever we are, remain disciplined to apply health protocols such as wearing masks, maintaining distance, and washing hands with soap (3M). In addition, if you want to go to the toilet, don't forget to bring a disinfectant or wet tissue that contains alcohol to keep it clean and hygienic.
Avoid crowded places
If you arrive at a place and it is quite busy, you should wait a moment until the situation is somewhat conducive. However, it is better if you find another place that is more quiet and calm. Besides being safer, a quiet place makes the body and mind more relaxed.
Traveling while shopping in a pandemic situation is not a scary thing, as long as we always adhere to and are disciplined with health protocols by implementing 3M everywhere. [traveltext.id]