BEFORE deciding where to go on vacation, there are many things to consider. Starting from friends' recommendations, browsing results on the internet, to unique facts that make you curious. However, often the information is inaccurate and thus confusing.
However, for those of you who include New Zealand as a tourist destination in your bucket list, you need to first read the information that Tourism New Zealand has collected about things that Indonesians often misunderstand about this Long White Cloud Country. That way, you can enjoy your vacation time to the fullest while in New Zealand.
New Zealand or Selandia Baru?
Many Indonesians refer to New Zealand as Selandia Baru, which is a direct translation, as it is often spoken daily or in the media. This happens because of the perception that there is always an equivalent in Indonesian for each country, for example United Kingdom which is translated into English or The Netherland into Dutch. Oftentimes, this also leads to the misconception that New Zealand and Selandia Baru are two different countries. Therefore, it is better to refer to the use of the word New Zealand so that you are not misled.
Where exactly is New Zealand located?
If you've always wondered what continent New Zealand is on (certainly not Australia), the answer is Oceania, a geographic region that includes Australasia, Melanesia, Micronesia and Polynesia. New Zealand consists of two main islands, the North Island and South Island, and a number of smaller islands. To explore the two islands with a more flexible time, you can rent and drive a car or campervan.
If you choose to drive your own car in New Zealand, you must have an International Driver's License and be familiar with local road signs. In this country, the driver's seat is on the right, just like in Indonesia, so this is not a problem for Indonesians who want to drive alone, especially with the bonus of amazing views along the way.
If you are starting your journey in the North Island, the Twin Coast Discovery Highway can be one of your preferred routes. The route that starts from Auckland will provide beautiful coastal views. If you're starting your trip on the South Island, try the The Great Alpine Highway starting from Christchurch via State Highway 73. This route offers stunning views of the river canyon. You can also see various other options on the official New Zealand website.
Is winter in New Zealand in the middle or end of the year?
Many people do not realize that New Zealand, which is located in the southern part of the earth, has seasons that are inversely proportional to the countries in the northern hemisphere. Therefore, New Zealand offers cold weather for those of you who travel in the middle of the year.
Summer in New Zealand lasts from December to February, while winter starts from June to August. If you prefer a less crowded holiday, you can visit New Zealand during the shoulder season, namely in spring (September-October) and autumn (March-May).
In these two seasons, you can more freely enjoy the clear sky and breathe fresh air because in these months the number of tourists is not too much. You can even get a chance to take pictures at popular spots without any crowds in the background. With the weather not too hot in the spring and not too cold in the fall, you can also enjoy New Zealand's natural beauty to the fullest.
Is a Visa Required?
When you book your plane tickets, make travel plans, and pack your clothes, don't forget to apply for a New Zealand visa. Indonesian tourists need to prepare a visitor visa before leaving for New Zealand and this can be done online via the VFS Global Center website. The visa application fee is around NZD246 including an International Visitor Conservation and Tourism (IVL) levy of around NZD35.
The visa application process takes about 20 working days or even faster, but we recommend submitting your application as early as possible to avoid unforeseen events. For more detailed information on what documents to prepare and others, you can visit the New Zealand Government Immigration page.
Some flights to New Zealand will transit in Singapore or Australia for about 3 or 5 hours, but if you are transiting in Australia for more than 8 hours, you must prepare an Australian transit visa. Make sure you follow the guide on how to get a transit visa before you leave for New Zealand.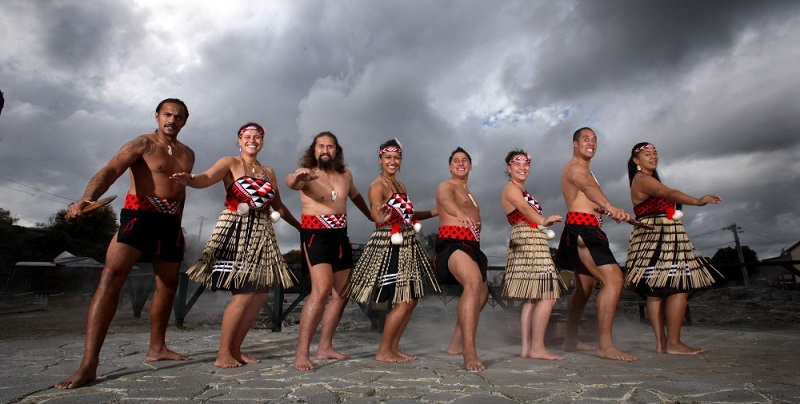 New Zealand Offers Not Only Beautiful Views, But Also Cultural Experiences
In addition to being famous for its beautiful and stunning natural landscapes ranging from stunning fjords to stunning mountains, New Zealand is also famous for its culture and friendly people. It's not complete to visit this country if you haven't experienced the Maori tribe.
You can enjoy pōwhiri, the traditional ceremony of welcoming warm Maori guests through formal greetings, dances, songs and of course the Maori greeting, Hongi (a ritual of sticking noses that creates a 'breath of life' connection between the two people). You can also learn some Maori words, such as Kia Ora (a Maori greeting) to start a conversation with New Zealanders, also known as Kiwis. [traveltext.id/photo special]