SEEING many children with special needs are still stigmatized and do not have the opportunity to get their basic rights because they are discriminated. Through the Corporate Social Responsibility (CSR) program, The Sultan Hotel & Residence Jakarta collaborates with MATALESOGE Special Needs Center, creating an Exploring Occupation program for Individuals with Special Needs which coincides with celebrating the 77th Anniversary of Indonesian Independence.
According to Ms. Indira Puliraja, MarComm Manager of The Sultan Hotel & Residence Jakarta said that there are not a few children with special needs who cannot participate in educational programs at school because they are not accommodated in ways of learning that suit their needs, for that The Sultan Hotel & Residence Jakarta invites 12 individual children with special needs who are members of the MATALESOGE hospitABLElity Academy was included as a companion to explore the occupation hotel tour on last Wednesday (8/31).
"Hotel tour events include showing hotel rooms, seeing ballroom facilities, seeing kitchen ballrooms, gardens and holding tutorials of making art towels by Houskeeping department and let the individuals with special needs also do it by themselves," she said.
Besides that, continued Ms. Indira this program provides opportunities in all fields, especially in the hospitality industry. This program would like to remind the public that equality should also be enjoyed by individuals who experience limitations in various aspects, by looking at the potential that exists in them.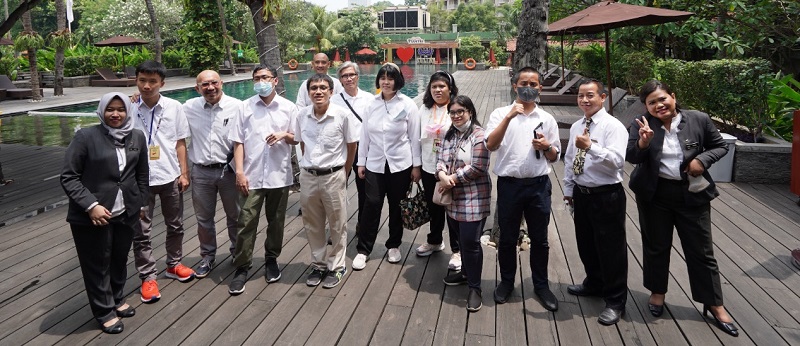 Meanwhile, Tommy Hermanses, Founder of MATALESOGE Special Needs Services, said that this program is also a form of caring support from The Sultan Hotel & Residence Jakarta to be able to continue to explore their potential, remain enthusiastic in fighting for their future and as an expression of gratitude and appreciation for their achievements towards individuals. special needs.
"Besides that, it will also give The Sultan Hotel & Residence Jakarta to get to know Individuals with Special Needs from their potential, and give them the opportunity and place in society, provide them with support, so as to create high and sincere concern from all sectors, both government, business, institutions and individuals," said Tommy.
He added, and so that this program can run, hopefully we are trying to work together in the near future with The Sultan Hotel & Residence Jakarta to make next programs, which is an introduction program for housekeeping, kitchen, and other hotel tasks. [traveltext.id]