ARTOTEL Thamrin Jakarta in collaboration with MATALESOGE Special Needs Center held a solo art exhibition 'PULASAN WARNA RUPA JIWA' by DIEGO LUISTER BEREL. This art exhibition will be open to the public from 14-30 September 2022 at ARTSPACE, ARTOTEL Thamrin Jakarta.
This art exhibition is also a form of implementation with the global program initiated by ARTOTELGROUP, namely "The Art of Goodness – In People". DIEGO, as he is known, trains and develops his talents at one of the schools with special needs in South Jakarta. Although Diego has a developmental disorder (down syndrome) but this does not stop him from continuing to hone his skills, especially in the arts.
Diego is active in several painting exhibitions in Jakarta and several cities in Indonesia. One of the events he participated in was the 'Indonesia Cares for Children' event organized by the Ministry of Trade (2015). At that time, one of Diego's paintings was auctioned by Sotheby's Jakarta and the proceeds were given to several elementary schools in Kupang, NTT.
Another experience that has been followed by Diego is participating in a prestigious international competition through his painting at the Holy Art Gallery London as the first winner for the 'Art Fusion' category in a painting with the theme 'Balinese Penjor'. He was also a finalist at the International Juried ART Competition for the 2022 Abstract Category in Los Angeles USA. And his paintings have also traveled the world to several other countries such as: Malaysia, Singapore, England, the Netherlands, Germany to the United States.
The works presented in this exhibition are depicting human life which is full of color and aesthetic nature. The hallmark of his paintings is that everything is created using bold colors using classic palette knives and brushes.
Diego continues to explore the beauty of his artwork, especially for contemporary art through his paintings with cultural, social, or events that he experienced himself. His own works consist of 17 paintings, with different themes such as: Balinese Penjor, The Last Supper, Life Like a Cocktail, Somewhere in Venice, Atomic Bombings and many others.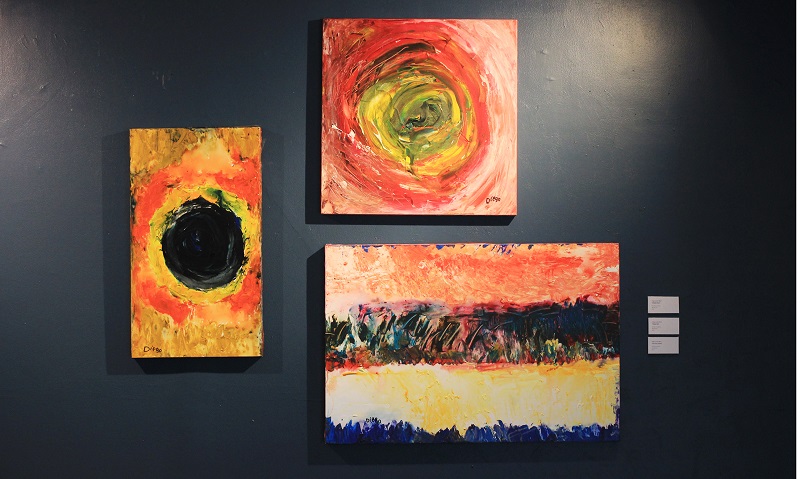 According to Windi Solomon, ART Director of ARTOTEL Group, said that through art exhibitions, especially with individuals with special needs or people with disabilities. ARTOTELGroup in this case is consistent in always supporting and making its hotel network friendly for Individuals with Special Needs, one of which is through art exhibitions that we organize.
"We hope that art lovers can enjoy Diego's artwork and use it as an inspiration that disability is not an excuse not to improve their abilities," she remarked.
Meanwhile, Tommy Hermanses, as the Founder of the MATALESOGE Foundation, said that we would like to thank ARTOTEL Group especially ARTOTEL Thamrin Jakarta for giving Diego Luister Berel the opportunity to display his works in this solo exhibition. Through 17 works of art as well, Diego can show an inner spirit that never gives up on his limitations. [traveltext.id]